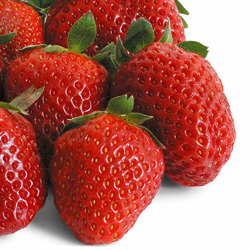 Subscription
Recipes from Ulichka. Meat:

Veal with cherry

| | |
| --- | --- |
| Cooking time | 3 h. 0 min. |
| Ingredients: | |
| Veal | 1 kg |
| Cherry | 150 gr |
| Cherry juice | 100 gr |
| Sugar | 2 tsp |
| Red wine (sweet) | 100 gr |
| Flour | 1 tsp |
| Cinnamon | 1/2 tsp |
| Vegetable oil | 5-6 tablespoons |
| Salt | taste |
Preparation:

Rinse meat, salt, make incisions with a knife (20-30 pcs) and place in each for one of pitted cherries.
Stuffed meat, place in saucepan, pour oil, sprinkle with cinnamon and roast at 180 - 200 ° C. When the meat is flush, pour it formed juice and sprinkle with flour. Fry for another 10-15 minutes.
Prepare cherry syrup: need a little warm juice and mix with sugar. Then pour the wine to the meat, cherry syrup and simmer (you can under the lid, you can not) until cooked.
Serve meat with sauce, in which it cooked. Decorate with fresh vegetables.
Comments 8