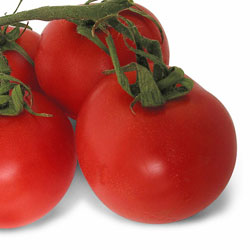 Subscription
Recipes from Ulichka. Dishes with Seafood:

Calamari salad

| | |
| --- | --- |
| Cooking time | 30 min. |
| Ingredients: | |
| Kalmar | 5-6 pc. |
| Tomato | 1 pc. (big) |
| Apple | 1 pc. |
| Onion | 1/2 pc. |
| Sugar | 1 tsp |
| Salt | taste |
| Vinegar | 1 tablespoon |
| Lemon juice | 1 tsp |
| Basil | 1/3 tsp |
| Bay Leaf | 1 pc. |
| Vegetable oil | 1 tablespoon |
Preparation:
Calamari thawed, peel and boil in salted water with bay leaf (it is important not to digest, cook for 5 minutes after boiling).
Squid cut into semicircles.
Cut the tomato slices (I cut triangles).
An apple peel, cut into julienne and splash lemon juice to keep it dark.
Onions cut into 1 / 4 rings, pickle: pour boiling water so that, covered, pour the vinegar and pour into sugar, stir and let stand for 5 minutes, then drain the marinade.
In salad bowl, mix the calamari, tomato, apple, pickled onion, basil, pour on vegetable oil.
Comments 1