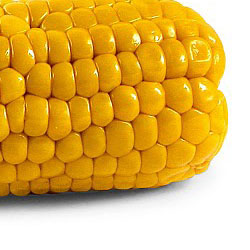 Subscription
| | |
| --- | --- |
| | |
Recipes from Ulichka. Meat:

Lasagna at home

| | |
| --- | --- |
| Cooking time | 3 h. 0 min. |
| Dough: | |
| Flour | 300 gr |
| Eggs | 3 pcs |
| Salt | 1 tsp |
| Vegetable oil | 1 tbsp |
| Filling: | |
| Chopped meat | 400 gr |
| Tomato | 600 gr |
| Onion | 1 pc |
| Carrots | 2 pcs |
| Salt | to taste |
| Pepper | to taste |
| Vegetable oil | 4 tbsp |
| Red wine (dry) | 1/2 cup |
| Parmesan cheese | 100 gr |
| Mozzarella cheese | 150-200 gr |
| Sauce: | |
| Milk | 1 l |
| Flour | 100 gr |
| Butter | 100 gr |
| Nutmeg | 1/3 tsp |
| Salt | to taste |
| Pepper | to taste |
Why at home? Because pasta for lasagna cook for themselves. Cooking lasagna - it is a very time consuming process, but the result is worth it. There are many variations on the theme of "what cheese to use", for cheaper cheese replaces the usual cheese, but I suggest you try to use it all the same, and mozzarella cheese to discover the beauty of this dish! To simplify the process of cooking, you can use the leaves ready for lasagna. First you need to prepare two sauce is bechamel sauce and Bolognese. Then proceed with the dough. When they are ready all the sauces and lasagna sheets - you can begin to form. You must use a rectangular shape for baking. So:

Preparation of the dough:

1. Sift flour mound in the center to make a recess drive egg, salt, and add the vegetable oil. Beat eggs with a fork, gradually interfering with the flour. Then knead the dough for 10 minutes, until a smooth elastic dough.
2. Wrap the dough with cling film and set aside for 20 minutes.

3. Then cut the dough into 4 pieces and roll each piece with a rolling pin to a thickness of 1-2 mm. Trim the rolled out dough to fit baking dish. Get 4 sheets for lasagna.

Preparation of sauce bechamel:

1. In a skillet over low heat melt the butter and remove from heat.

2. Sift the flour, stirring constantly to the oil and stir until smooth

3. Again put oil on the fire with the flour and stir until the mixture is hazel

4. Pour cold milk stirring constantly whisk to avoid lumps. Stir until until the sauce thickens.

5. Add salt and pepper, add the nutmeg, again all thoroughly and remove from heat

Preparation of sauce Bolognese:

1. Carrots and onions cut into small cubes. Fry in oil for about 10 minutes and add the beef (you can use any ground meat: beef, pork, chicken).
2. When the meat is slightly browned, sprinkle with wine and evaporate
3. Tomatoes incise cross and pour boiling water to peel easily shot. Cut slices and blend in tomato puree.

4. Add salt and pepper and pour the tomato puree. Simmer over low heat for 1 hour, stirring occasionally

Forming the lasagna:

1. Alternately boil sheets of dough for 3-4 minutes in boiling salted water (as long as one is cooked, ready-sheet is laid in the shape and shifted inside). Capacity to brew the leaves have served as a test pan, the sheets were cooked evenly and does not twist.

2. Bottom of the mold oil béchamel sauce (4-5 tablespoons) and put the first page of the dough. Then pour abundant meat sauce, bechamel and top sprinkle parmesan. Again laid sheet of dough and again: Bolognese, bechamel and parmesan, so to the top.

3. On the last layer put last sauces, finely chopped mozzarella and put it on top, sprinkle with the remaining Parmesan cheese
4. Bake in the oven for about 45-60 minutes at 180 ° to a beautiful brown

5. Take out ready lasagna from oven and let rest for 20 minutes, after which you can apply
Bon Appetit!
Comments 2