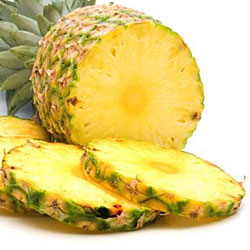 Subscription
Recipes from Ulichka. Fish:

Pancake cake with trout, cheese and avocado

| | |
| --- | --- |
| Cooking time | 60 min. |
| Dough: | |
| Milk | 0,5 l |
| Eggs | 3 pc. |
| Flour | 200 gr |
| Salt | taste |
| Sugar | 1 tsp |
| Vegetable oil | 2 tablespoons |
| Filling: | |
| Trout (salted) | 400 gr |
| Cream cheese (soft) | 400 gr |
| Avocado | 1 pc. |
1. Prepare the dough for the pancakes: Mix (can use electric mixer, but do not beat the foam), eggs and milk, add flour (avoid lumps formed). Fry pancakes in oil, you can use a piece of lard (pin-prick on the fork and coat the hot pan.
2. Fish fillets cut into strips.
3. Avocados also cut into strips (if not lucky to choose a ripe avocado, a firm can "hide" rubbing avocado on a small grater). In principle, for those who do not love the taste of avocados - can it be deleted altogether from the cake.
4. Getting to assemble the cake, plaster each pancake with cheese, put the fish and avocado.
Comments 2